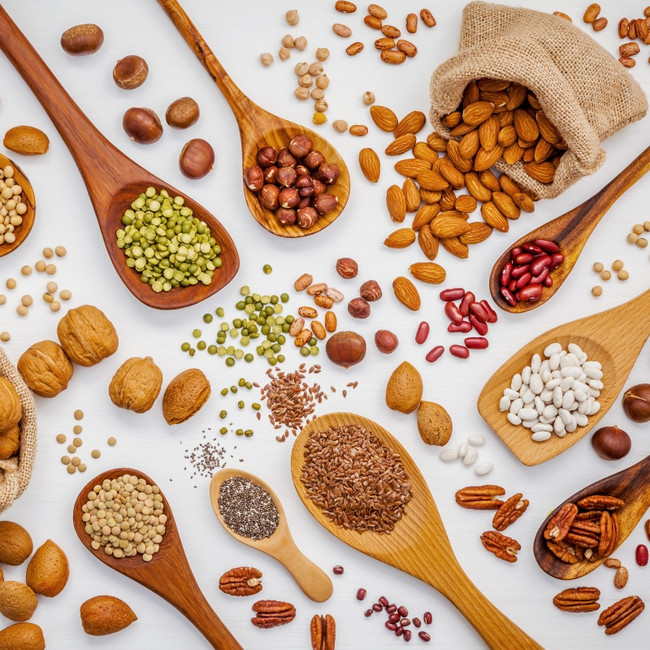 Faced with a myriad of intertwined trends, preferences and macro influences, food brands will need to be flexible, forward-thinking, agile and fast-moving to continue to advance in the alternative protein sector. Industry suppliers are now observing signs of cessation in the sector's sales growth, after enjoying ample consumer interest throughout recent years.
FoodIngredientsFirst speaks to key ingredient specialists to explore the shifting landscape of animal-free protein development, where producers are looking to new sources like canola as consumers lose appetite for contested crops like soy.
Samah Garringer, business unit director of Proteins of the Future at DSM, tells us about the three main forces at work in the evolving protein sector that have been weighing it down as of late.
"[These are] consumer dissatisfaction with the nutritional value, taste and texture of some existing plant proteins, closer scrutiny of the sustainability credentials of ingredients and finally, a spotlight on supporting health and well-being through nutrition."
"As a result, sales growth is slowing in the plant-based sector," she points out. "To realize continued growth, there is work to be done to win over consumers with protein alternatives that deliver on the winning formula of taste, texture and health."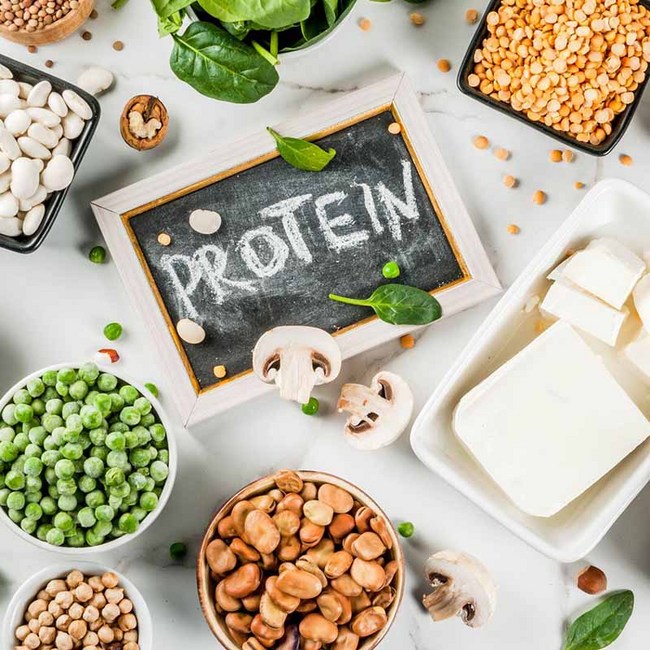 There are notable differences between countries and regions in terms of the most-preferred and most-launched alternatives to meat.

Expecting more out of a label

These aforementioned challenges are compounded by greater scrutiny over labels, with consumers increasingly looking for value and quality in products, continues Garringer.
For example, "good source of protein" is the number one attribute consumers in the US look for when buying plant-based products, she notes.
Indeed, the debate whether plant-based proteins are a comparable match to meat- and dairy-based offerings is one that still resurfaces. However, scientists from Unilever and Wageningen University and Research, in the Netherlands, recently found that processed soybeans have a slightly better nutritional profile than their mother ingredient, soybeans.
Unilever highlights how this is contrary to the views held by many in the food industry that processed soybeans are not as valuable as a source of protein. Nevertheless, Garringer details: "We are seeing soy fall out of favor with consumers for a number of reasons, including concerns about allergens, GMOs, hormones and environmental issues."
"Consumers are seeking out alternatives, such as pea protein which has become another dominant, however it's not easy from a nutritional or functional perspective to replace soy in applications."
From an environmental angle, soy has also been flagged as a "self-defeating crop," with its monoculture straining tropical ecosystems and causing "immediate and devastating" consequences for the bean itself, according to peer-reviewed research in the journal World Development.

Divergences in regional taste preferences

There are notable differences between countries and regions in terms of the most-preferred and most-launched alternatives to meat.
For example, Cargill observes that wheat protein in 2021 was most used in plant-based meat alternatives in the UK (included in 24% of all launched products in the category), followed by Germany (16%), Spain (10%), the Netherlands (9%) and Belgium (7%).
"We see similar differences with pea protein," Tom Vanderborght, product line manager of protein at Cargill, tells FoodIngredientsFirst. "The top five countries using pea protein for plant-based meat substitutes are the UK (22%), Germany (16%) the Netherlands and Spain (8% each) and Belgium (5%)."
"While dependent on the sub-application being launched, we have observed some switching in botanical protein sources, with soy being replaced by wheat and/or pea (in 2021)," he continues.
"Availability of protein sources locally may play a role, too, in the usage per country, but generally, functionality, taste, texture benefits and affordability for usage in regionally popular applications seem to drive the choice most."
Looking back at the last five years, Vanderborght highlights that the overall top plant-based meat alternative formats where pea proteins outpace soy or wheat proteins include deli meat, meatballs, mince/ground meat and meat substitute mixes used to prepare plant-based alternatives at home.

Advancing textured protein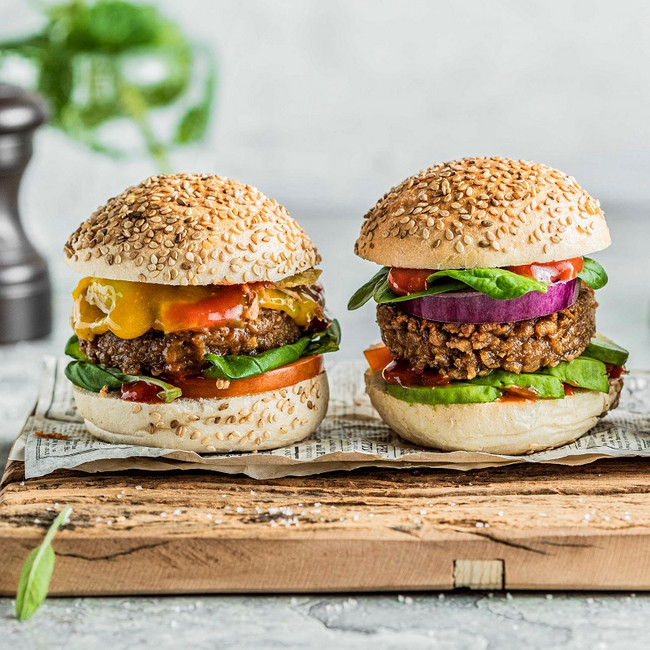 One of Cargill's newest entries aimed at the plant-based space in Europe is its plant protein TEX PW80 M, a unique textured protein blend of pea and wheat protein, which mimics ground meat-like texture.
In addition to plant-based burgers, Cargill's applications teams have created recipes for meatballs and minced alternatives using TEX PW80 M. These are ideal for use in convenience solutions, such as ready meals and plant-based vegan snacks.
"As a textured protein blend, TEX PW80 M delivers a range of functional and nutritional advantages compared to single-protein options. Alongside its neutral taste, it helps provide firmness and a meat-like bite, delivering the chew, juiciness and mouthfeel consumers desire in plant-based meat alternatives," details Vanderborght.
"The textured protein blend addresses food processors' needs, too. It offers enhanced functionality and contributes to production process optimization, highlighted by a great hydration ratio and rapid hydration speed, as well as the option to color and flavor the protein."
Equally important, he highlights that this specific protein combination provides a high protein content, with a minimum of approximately 77% protein. "It offers an improved amino acid profile compared to most other single-source botanical proteins, for good protein quality."
Cargill's portfolio also includes other plant protein options, including pea protein which deliver several functionalities, including outstanding solubility and a great sensory profile with mild flavor and low off-notes.
"Our pea protein portfolio includes several options in terms of viscosity and color attributes – versatility that makes it suitable for a range of applications, including bakery, snacks, plant-based alternatives to dairy or meat, plant-based beverages, sports nutrition products, and more. These are all application areas where the use of pea proteins is seeing big jumps," notes Vanderborght.
Cargill is also bringing new protein blends to market under its Infuse by Cargill service offering model.
"Infuse by Cargill is all about tailoring ingredient blends to help customers speed up their product development and launch on-trend, consumer-pleasing products faster," adds Vanderborght. "Infuse has developed a number of protein blends in applications such as bakery and plant-based meat alternatives which can help deliver specific functionality, and at the same time, enable fiber claims."

Hybrid protein synergies

Another exciting new protein source that could revolutionize plant-based formulation is canola or rapeseed, highlights Garringer at DSM. "Our recently launched canola protein isolate has excellent nutritional properties and application versatility and are now available for production at scale."
"With more consumers looking for high-quality plant proteins, free from major allergens and with a minimal impact on the environment, canola proteins have the potential to take the market by storm," she says.
While the opportunity to innovate in plant proteins is clear, manufacturers are also under mounting financial pressure as production costs continue to escalate, notes Garringer.
Cargill recently launched its Vertis plant protein portfolio that includes native plant proteins and textured vegetable proteins from canola/rapeseed seeds, pea and fava bean. The most recently launched ingredients in this range are the allergen-free Vertis CanolaPRO, a canola/rapeseed protein isolate and the Vertis Textured Pea Canola Protein.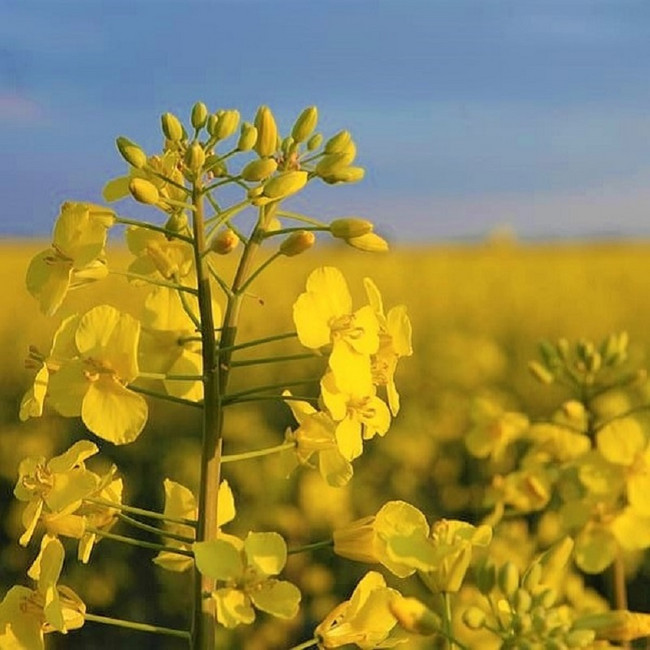 A new protein source that could revolutionize plant-based formulation is canola or rapeseed, highlights Garringer at DSM.

The hybrid ingredient range was exhibited at the recent FiE 2022 industry event in Paris, France.
"Vertis CanolaPRO is the result of over a decade of research and development," explains Garringer. "Canola seeds, also known as rapeseeds, are one of the world's few available plant sources of complete protein, meaning the seeds contain sufficient levels of all nine of the essential amino acids we need to maintain good health."
"Vertis CanolaPRO is free from major allergens such as soy, gluten and dairy, and also enables manufacturers to improve the texture of meat and fish alternatives and deliver a smoother mouthfeel to dairy alternatives, making it an all-round performance product."
Dubbed a "world first" in the plant protein space, Vertis Textured Pea Canola Protein is a soy- and gluten-free textured vegetable protein that contains sufficient levels of all nine essential amino acids to be a complete protein.
"The ingredient has been formulated to give excellent textural results in meat alternatives," says Garringer. "By using pea and canola proteins in combination, we can help manufacturers to recreate the firm, springy bite of meat in both minced and shredded formulas, while also keeping salt and fat levels in check."

What's next in the alt-protein arena?

FoodIngredientsFirst continues to spotlight an diversifying array of alternative protein sources, which are now reaching beyond conventional plant-based solutions.
This year has seen conventional dairy players, such as Bel Group, expanding beyond traditional cheese offerings and investing in scaling precision fermentation technologies – which harness the power of microbes – to produce whey and casein. The same process has been used to develop authentic dairy-based ice cream and milk chocolate, without the cow.
Furthermore, consumers had their taste of the world's first cultured meat cuts at a Singaporean butchery's revamped bistro menu recently. With its grassroots in Southeast Asia's "Garden City," the cell-based protein movement has evolved beyond its germination stage and is now accelerating past initial proof of concept.
But all this isn't to say that the plant-based revolution is close to running out of steam. Crop science is still uncovering new areas of interest, including potato-based protein ingredients for alternative Parmesan cheese and AI-enhanced seeds with higher nutritional values.